What's Cooking! Book Club
Calling all cooks and people who like to eat!
Second Saturday each month, 11:30am – 12:30pm
Check out a cookbook selected for the month, choose a recipe, make it and bring it to the library for a potluck meal and discussion.
Join Amanda Rundquist, certified personal trainer who specializes in weight management, sports nutrition and pain-free movement, as she facilitates the discussion each month. Many of these books are also available in digital format.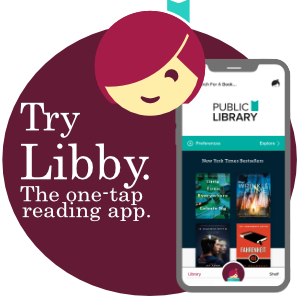 Digital Library Device Help
Need help with the digital librayr on your device? Bring it to the library and we can help!